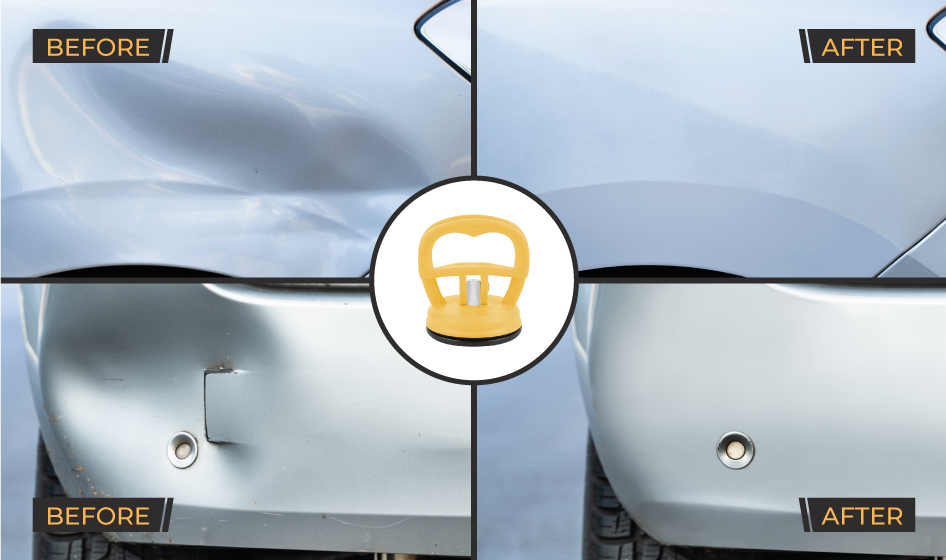 Save money on car repairs while keeping the exterior of your car looking great!
No one likes to know that their car isn't perfect anymore, but once it gets dented or scratched, it immediately looks tired and worn out.

If your car gets a dent and you can't bare to look at it, most people would think that the best thing to do would be to take it to the garage to be fixed. However, the most simple and economical solution is to use the Nomoden suction cup, which is now available at an unbeatable price!